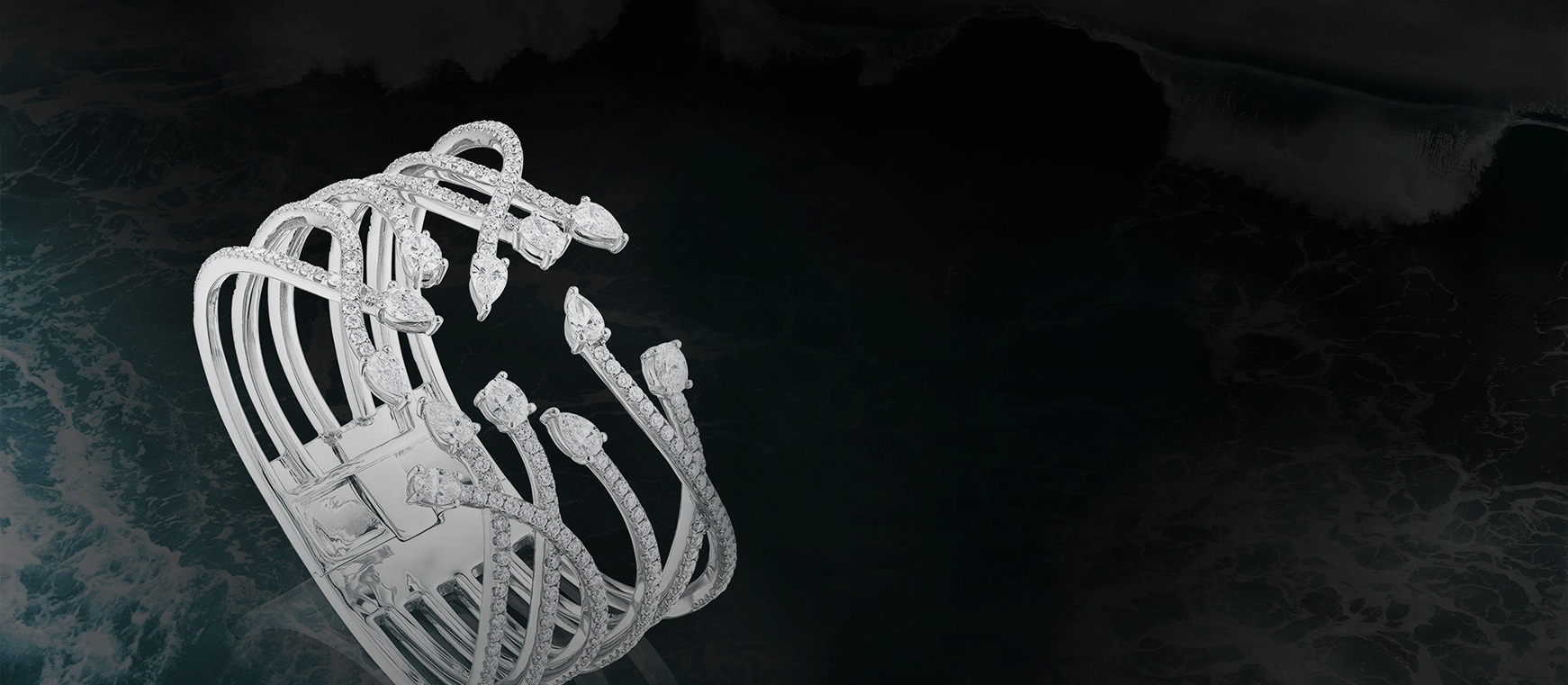 We were delighted to be invited by amfAR to take part in the fund raising auction at the 11th annual amfAR Gala Milano. amfAR is perhaps most well-known for its reputation as the ultimate event to attend at the Cannes Film Festival as well as for the Milan and Met Galas. The event, where Ortaea donated an exclusive piece took place on Saturday, 21st September 2019, in conjunction with Milan Fashion Week. The exquisite 18KT white gold and diamond cuff heralds from our Maji collection, which is so named after the Swahili word for water.
amfAR, The Foundation for AIDS Research, is one of the world's leading nonprofit organizations dedicated to the support of AIDS research, HIV prevention, treatment education, and advocacy.  Since 1985, amfAR has invested nearly $550 million in its programs and has awarded more than 3,300 grants to research teams worldwide.  
Both myself and Co-Founder Pravir Vohra have generational roots in Kenya, Africa, making the cause extremely significant to us and Ortaea. We were honoured to be making our own contribution to amfAR's lifesaving research and being part of a vision to end the global AIDS epidemic through innovative research.
Pravir Vohra comments:
"Water for me represents the life force.  It is an honour to be in Milan supporting a cause that strives to end the threat of Aids particularly with the pandemic in Africa which is just much my home as Italy is."
Ortaea's essence resides in Nature and she was created from a sense of wonder and admiration for the ethereal elements of nature and its preservation. Ortaea tells stories through designs that speak through form and seek to capture the deep wonders of nature.  The auction piece itself is no exception, a cuff created by master craftsmen in 18kt white gold.  Its unique and delicate construction is inspired by the flow of water; it cascades with rivers of diamond pave and pear shape diamonds which elegantly encase the wrist of the wearer.