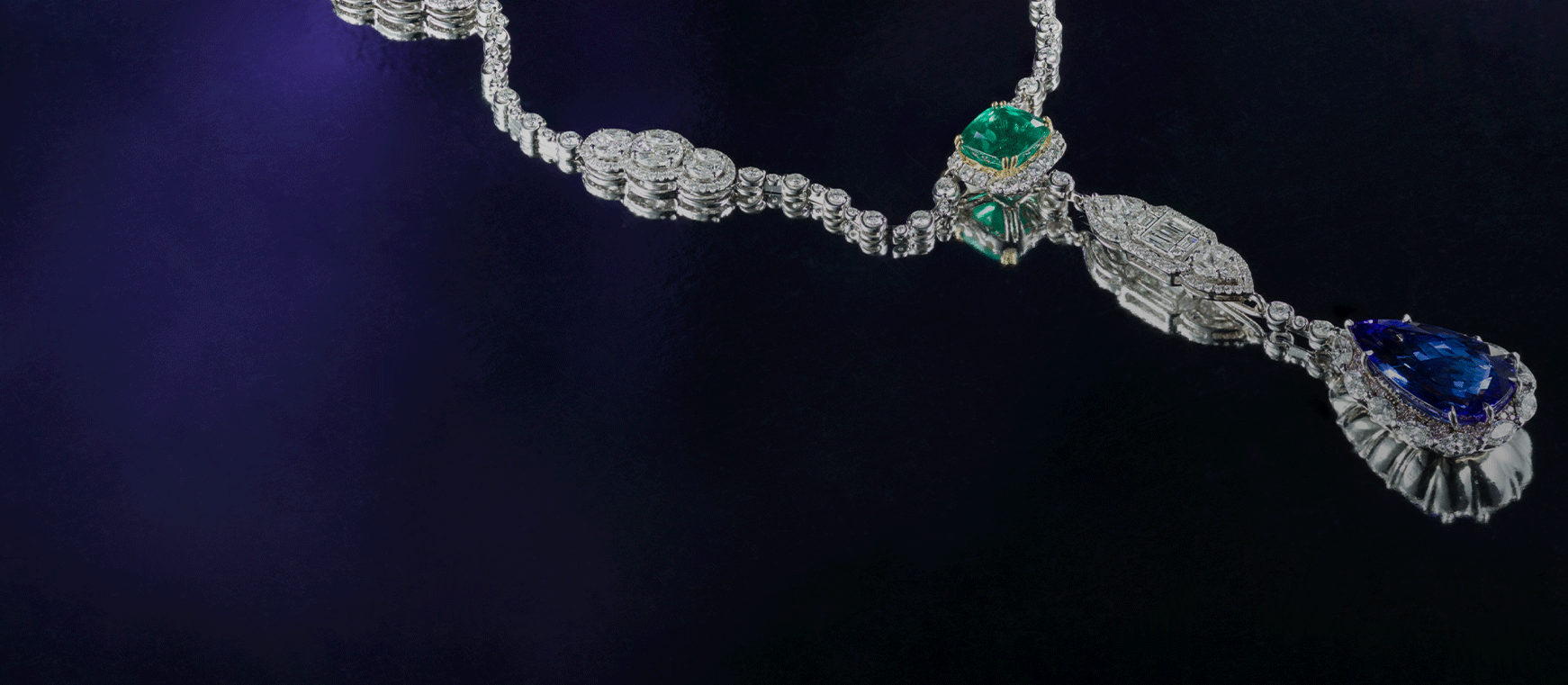 ORTAEA FINE JEWELLERY CREATES 'PRINCESS OF MONACO' BESPOKE NECKLACE AUCTIONED AT THE MONTE CARLO GALA FOR THE GLOBAL OCEAN
The Ocean holds a special space in the heart and creations of Ortaea. As Founders, we embrace a legacy grounded in a deep respect for the natural world and its protection ignited by our childhood in Kenya,  spent in the wonders of mother nature. Ortaea's Koral and Maji collections are thus inspired and our stories speak to their beauty, biodiversity and significance to the environment.
Ortaea Fine Jewellery has been invited on two occasions to design an exclusive piece of jewellery for the exceptional auction to be held at the annual Monte Carlo Gala for the Global Ocean.  Presided by H.S.H. Prince Albert II of Monaco, in the company of international artists and philanthropists committed to the protection of the Ocean, it represents a call for immediate and collective action in favour of a sustainable ocean.
The ocean represents more than 70% of the planet's surface, producing 50% of the oxygen we breathe and absorbing 25% of the green gas emissions, yet, the global ocean is threatened by climate change, pollution, plastics and overfishing. Coral reefs provide home to 25% of marine life. At current rates it is probable that the worlds fisheries will deplete by 2048 and coral reefs will disappear by 2050.
As part of the auction filled with once-in-a-lifetime experiences, collectibles and memorabilia, and a selection of fine art from some of the world's most important artists, we created Ortaea's "Princess of Monaco" Necklace exclusively for the event. This one of a kind 18kt white gold diamond encrusted jewel features a luminous 4.82 carat Brazilian Emerald, reflecting the abundance of nature and a stunning 19.30 carat Tanzanite with hues evoking deep Ocean blues.  The Tanzanite gem is found in only one mine in the world, in the Merelani Hills of East Africa.  The exquisite drop is detachable and the piece can be worn as an Emerald necklace or completed with the unique Tanzanite drop.
Proceeds from the sale of the Ortaea Ocean Cuff at auction went towards supporting the Foundation's initiatives dedicated to the ocean including the development of marine protected areas, the protection of threatened marine species, the mitigation of the impact of climate change and acidification on the Ocean, the promotion of innovation and the fight against plastic pollution.
There is a long way for all of us to go as a collective in protecting the ocean and we have made out first big steps.